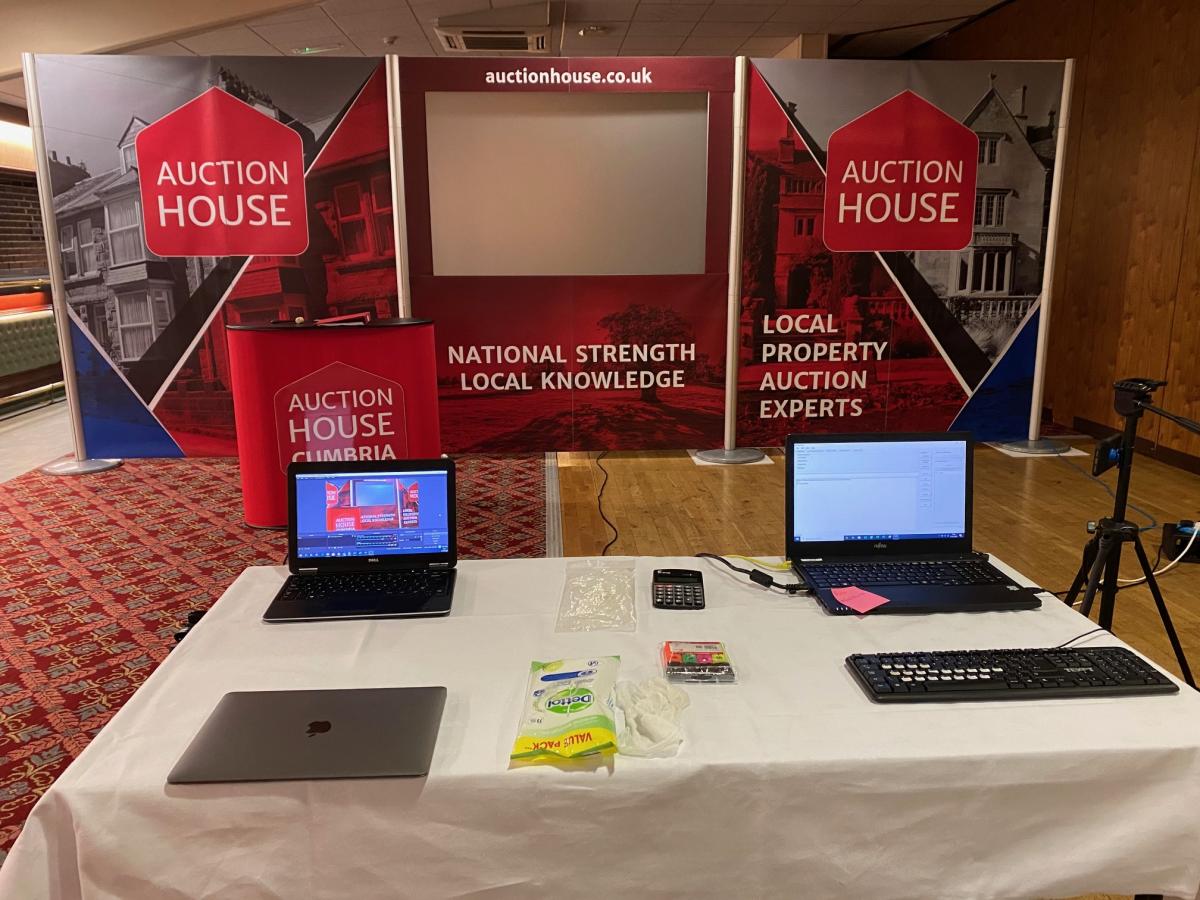 Hot off the press! You can read all about the success of our April 'live' online auction and find out how you can still buy and sell your property during lockdown in this article from the Westmorland Gazette.
At our first ever digital auction Auction House Cumbria SOLD 94% of all lots offered and raised nearly £3,000 for the NHS.
Wondering what happens during our 'live' online auctions? Read on…
Instead of traditional property viewings we have created virtual tours of all of our auction properties and supplied floor plans which can all be viewed on our website ahead of the 'live' auction event. You'll find a mixture of properties in need of refurbishment and excellent buy to let investment opportunities too.
For any properties you are interested in you have three ways to bid:
Telephone – a member of our auction team will take bidding instructions from you and will bid in the room on your behalf. 
Proxy – you will advise our auction team of your best bid prior to the auction and our auctioneer will bid on your behalf up to your maximum.
Internet – real time bidding via the live stream on our website.
For whichever bidding method you choose you must complete a bidding form and send it to our auction team at least 24 hours prior to the auction beginning.
On our 'live' online auction day, the stage, the auctioneer and the bidding are all the same as if you were attending our normal in room auction event, but it is all streamed live and can be viewed on our website here: auctionhouse.co.uk/cumbria
Once the hammer falls on a successful bid, the winning bidder has to pay a 10 per cent deposit and then has 28 days before paying the full amount.
Our next 'live' online auction takes place on Thursday 4th June at 12pm with lots offered from North and South Cumbria.
If you've got a residential or commercial property or even a plot of land that you're looking to sell during the Covid-19 lockdown, book your FREE virtual valuation now. If you would rather speak to us, call us on 01228 510 552 or you can email us on cumbria@auctionhouse.co.uk
View all the properties entered so far on our Current Properties page.